Rita Ora's "Wedding" Look Is Giving Bride of Frankenstein, Beyoncé, and Barbarella All At Once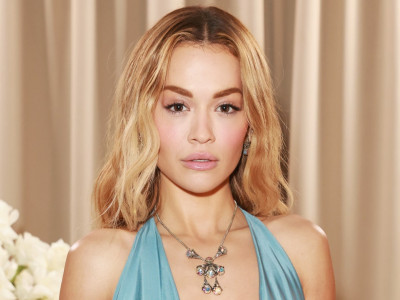 Rita Ora is one of the great celebrity shapeshifters, always changing up her look for photo shoots, performances, and music videos, and her latest look blends elements of Beyoncé, the bride of Frankenstein, and Jane Fonda as Barbarella.
Ora shared a series of snapshots by photographer Erik Melvin from the set of the music video for her forthcoming single, "You Only Love Me," in which she wears a vintage Yves Saint Laurent wedding gown from 1987 complete with a full veil. The dress is stunning, of course, but it's Ora's beauty look that I'm really into.
Let's start with her honey-blonde beehive updo, reminiscent of the iconic bride of Frankenstein, thanks to the towering height, plus the fembots of Austin Powers fame and Barbarella's vampy bouffant, not to mention Queen Bey in the "Why Don't You Love Me" video. Ora's bangs are curled around her brows and pinned with a sweet black bow for a retro vibe. It's striking on its own, but especially fun when paired with the tulle veil, which connects to the tulle at the bodice of the strapless gown for an umbrella effect, as though Ora is enveloped in a cloud of mist.
(Images courtesy Erik Melvin.)
The bridal vibes are strong in the newlywed Ora's makeup, including a romantic yet avant-garde pink eye ending in a diffused purple wing and a lined, glossy, nude lip. Ora's skin glows with a touch of angelic, gleaming [highlighter] on her cheekbones and down the bridge of her nose, paired with just the subtlest hint of pale pink blush. Her manicure is equal parts glamorous and timeless: Ora's nails are shaped into medium-long squovals and painted with a frosted "glazed donut" polish to complement the gorgeous gown.
"What happens when a dream just feels oh so very real?" Ora wrote in her caption. If this look is a dream, sign me up for a similar slumber, please!
More bridal beauty:
Now, see how bridal hair has changed over the past 100 years:
Don't forget to follow Allure on Instagram and Twitter.