Putin expects to get an operational pause in the war with Ukraine until spring, -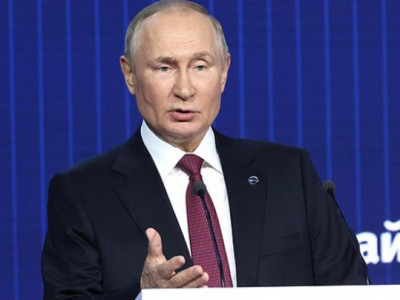 Russian President Vladimir Putin expects to receive an operational pause until spring in the war with Ukraine. Mikhail Samus, expert of the Center for Army Research, Conversion and Disarmament, expressed this opinion on the air of the FREEDOM TV channel.
According to the expert, Putin does not intend to end the war, but it is important for him now to somehow force Ukraine to a truce.
"He has a terrible problem at the front, he has lost the initiative, he does not know what to do. He is mobilizing, and mobilization, in principle, as everyone predicted, brought only problems, not successes at the front. Moreover, these problems will increase as winter approaches. A very difficult period is approaching for the already inefficient Russian logistics at the front … And therefore, Putin would like to close for some time, that is, to fix the boundaries that he now has. And put it all into some kind of operational pause until spring, when he could collect some reserves already in the new conditions, try to conduct a new strategic operation against Ukraine," Samus said.