To the evil of propaganda: how the cities of Ukraine and Russia look and how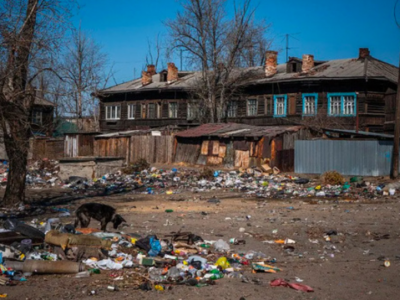 In international ratings of the standard of living, russia quite often took higher positions than Ukraine. However, the fact that studies usually take a national average hides a big difference between the standard of living in the capital region of russia and in its remote areas.
In fact, Ukraine has never been inferior to russia in terms of living standards as much as the russians would like. For example, the average salary in Ukraine as of 2021 was $550, in russia - $750. This is less by only 30% and without taking into account the purchasing power, because the level of prices in russia is several times higher than in Ukraine.
Another interesting fact is that, for example, the highest level of wages in russia is in the Chukotka Autonomous District - $1,400, the second step is occupied by Moscow and St. Petersburg - about $1,000 per month, in the rest of the regions this figure does not exceed $500. In Ukraine, as a whole, such high stratification is not observed across regions. The average salary in Kyiv is $750, in other regions it is about $500.