Situation in de-occupied Izyum is close to apocalyptic: city centre nearly destroyed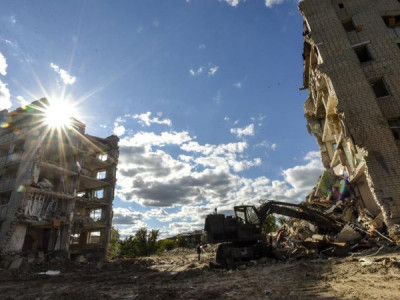 Deputy Mayor of de-occupied Izyum Volodymyr Matsokin said that the level of destruction in the city is even higher than expected.
"The situation is close to apocalyptic. That is, the central part and high-rise buildings, if we previously told reporters that they were destroyed by 80%, today I would say that it is 90% of complete or partial destruction. The residential sector is private, one-storey, it is in a slightly better condition, but more work needs to be done there to investigate the real situation. People do not live in the central part of the city today, because it is impossible to live there - everything is destroyed," - Matsokin said.