Shoigu Lost Putin's Trust And Was Removed From War Command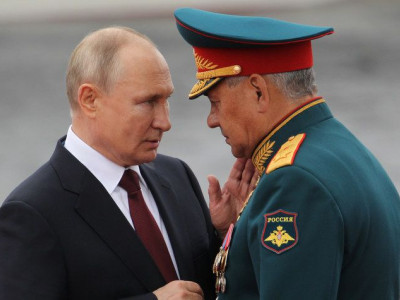 Changes in the highest levels of Russian power occurred after the failure of the blitzkrieg.
The "special operation" of the Russian Federation in Ukraine has not gone according to plan for a long time. Vladimir Putin is trying to find an excuse for the failure, regularly hiding behind goodwill gestures. The head of the Kremlin considers Defence Minister Sergei Shoigu to be the main culprit for the unsuccessful offensive of the Russian army. He lost the trust of the dictator and in fact ceased to direct the military actions in Ukraine. The Istories news publisher reports.
Journalists, citing their own sources close to the Russian General Staff, claim that Putin stopped listening to Shoigu's advice after the minister's "three-day plan" to seize Kyiv failed.
At the beginning of the war, Shoigu, together with the FSB, misinformed Putin about the developments at the front, talking about the "successes" of his army. According to his plan, the Russians were to capture Ukraine quickly and exclusively with the help of contract soldiers, without the involvement of additional units and mobilization. The mindlessness of the general eventually became obvious to everyone, including Putin.