Message about exit of defenders of "Azovstal" with white flag is fake, - adviser to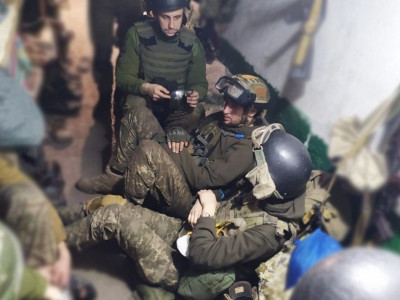 The occupiers have already reported three times the capture of all defenders of Mariupol. Another message is the same fake.
The adviser to the mayor Petro Andriushchenko writes about it, informs Censor.NET.
"The Russians do not stop trying to enter or block the exit from the bunkers. Most ground operations are conducted on the perimeter of the plant. There is no global rapprochement, which is why the density of shelling is growing," he said.
Andryushchenko reminded that the Russians had already reported three times about the alleged capture of all defenders of Mariupol, and each time this information turned out to be fake. Source: https://censor.net/en/n3341590