People Who Love Their Jobs Are More Prone to Burnout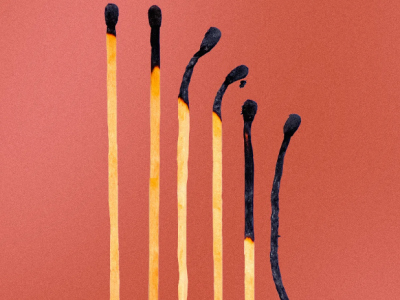 Even the most creative people on the planet deal with burnout. Here's how to avoid fanning the flames.
After nearly two decades of long-haul flights, early call times, and 12-hour days on set, hairstylist Nate Rosenkranz was at the end of his rope. He hadn't fallen out of love with his craft, but he had grown weary of everything that came with it — so much so that he began to question his career path. He was, simply put, burned out.