Russia begins drafting new troops to fight in Ukraine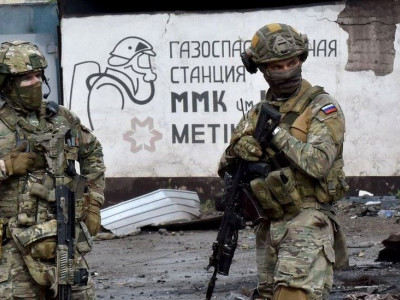 Release of Azov fighters leaves pro-Russian commentators bewildered
Laura Gozzi
BBC News
Returning to the news about last night's major prisoner exchange which saw Ukrainian Azov fighters released alongside foreign nationals who fought for Ukraine.
Azov fighters are part of Ukraine's national guard and have long been reviled in Russia, where they are described as Nazis. From the start of the war, President Putin has said that Russian troops have been fighting to liberate Ukraine from the Neo-Nazi regime.
Many members of the Azov Regiment were entrenched in the Azovstal steel plant for weeks earlier this year, until they were taken captive by Russia.
In July, the Russian Supreme Court recognised Ukraine's Azov Regiment as a terrorist organisation and banned its activities in Russia.
At the time, the chairman of the Public Monitoring Commission of Moscow, Georgy Volkov, alleged at the court hearing that cannibalism was practised by Azov members, referring to what he said was the testimony of a captured militant.