The goose that lays golden eggs. How Enerhodar in southern Ukraine lives under occupation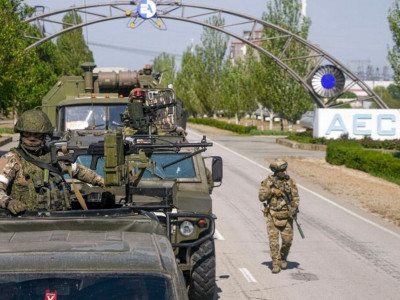 For a month and a week, the Ukrainian Enerhodar of the Zaporizhzhya region has been living under occupation. In early March, the Russian army tried to capture it for three days. 20,000 citizens came out and blocked the road for tanks — until the occupiers began shelling the Zaporizhzhya nuclear power plant located near the city. Only then did the locals give in. But did not give up. We learned how the city — to which "Russian world" came — lives now.
"It's like an apocalypse! We've only seen this in movies."
Maria (name changed for security reasons) moved to Enerhodar 10 years ago to lead a happy marriage with her husband and raise children. Recently, they bought land in the city, planted a garden, planned to build a house, but then the war began. Despite all this, the couple remained in Enerhodar.