Intelligence: In Kherson, the occupiers are looking for abandoned apartments to house the russian military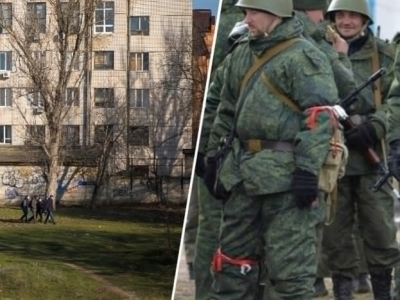 Russian troops in Kherson are looking abandoned apartments and plans to house their troops, reported the press service of the Main Intelligence Directorate of the Ministry of Defense.
«In occupied Kherson, the Russian military is trying to establish a 'Russian order' aimed at maintaining the occupation regime. Lists of empty apartments are required from the heads of condominiums in Tavriyskyi and Zhytloselyshche districts. It is planned to house Russian servicemen and special services in them,» the statement reads.
The number of checkpoints and mobile patrols is also increasing. Residents are assured that there will be no advance from the Armed Forces in the direction of Kherson. Consequently, it is necessary to accept this reality and work under the leadership of the «new government».
As it is noted, the so-called chairman of «DNR» Denis Pushilin recently arrived in Kherson. His arrival is expected to be connected with the organization of anti-Ukrainian provocations by May 9, as well as resolving the issue of «changing the status» of Kherson.