At least 5 million Ukrainians have lost their jobs due to the war - Ministry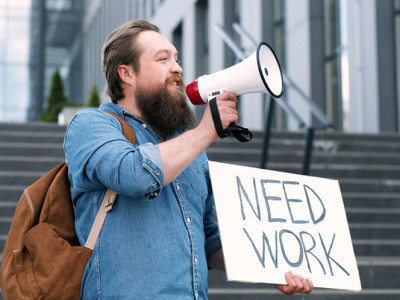 At least 5 million people in Ukraine have lost their jobs due to the full-scale war.
Source. Press service of the Ministry of Economy.
Details. Deputy Minister of Economy of Ukraine Tetiana Berezhna stated during the Polish-Ukrainian Economic Forum that the hostilities had affected the territories where 10 million workers had been employed.
According to her, about 7 million people have already left the country because of the hostilities, which significantly affected the growth of unemployment. Currently, one of the key priorities of the government is to stabilise and restore the economy, develop the labour market and bring Ukrainian citizens back home.