AirDroid Parental Control Review: How to keep children safe easily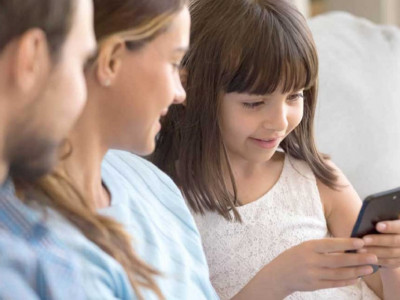 Children and teenagers spend a lot of time on the Internet. They can chat with friends, watch movies, read books and study with the help of their smartphones. However, children are not immune to cyberbullying or fraudsters, which are plenty on the Internet. Such cases can easily frighten the child, and in the worst case, cause serious psychological trauma, which will be very difficult to cope with. To prevent such cases, there are parental control programs. These applications help monitor the child's activity on the Internet and limit access to inappropriate content. One of the best utilities is AirDroid Parental Control, which minimizes any external risks for children. We will talk about its features and functions in more detail in the article.
Read also: [2022] Top 10 Free Parental Control Apps for Android
This application includes many useful and effective functions that will come in handy to all conscious parents who want to protect their child from trouble on the network. Let's consider the main ones:
All the listed functions report what is happening with the smartphone used by the child. This is very convenient, because adults will always know what is happening, will be able to monitor and stop any unpleasant events in time.
The program has a simple and clear interface, it is not difficult to install it even for an inexperienced user. It is enough to follow simple steps that we will list below.
Step 1
You should download and install AirDroid Parental Control on your smartphone. The application will require you to create a personal user account, namely a parent account. If someone has already used AirDroid products before, it will be enough to simply enter the existing profile.
Step 2
Now you need to synchronize the smartphone that you want to control. Inside the program there is a clear instruction, according to which you can easily configure the linking of mobile devices to each other.
Step 3
The last thing to do is to activate the parental control option.
These simple steps will help you set up and enable remote device tracking. Now you can proceed to using the application. Let's see where to start.
The activity of the remote device is displayed on the main page of the program, which is divided into several tabs. First, you can view all events for the current day. The application allows you to find out what happened in the previous days or during the week. You can find out when and for how long the child last used their smartphone by monitoring screen time. It should be remembered that with the help of parental control you can limit screen time. The same applies to the programs used on the remote device. The application will show the most recently opened programs and allow you to restrict access.
It is important to check messengers, incoming and outgoing calls, as well as SMS messages. In this way, parents will know that the child is all right, and is not being threatened, intimidated or bullied. In fact, customized messages that will be sent to the parent's phone in time will help with this.
It is equally useful to view data transmission networks for different days. This feature shows exactly which application was used and how many times.
By turning on the camera view of the remote device, you can see and hear what is happening around the child. This chip is convenient to use when the child is busy and cannot answer the call. You can also create an audio recording online from a remote smartphone using the one-way audio option.
AirDroid Parental Control has proven itself as a useful and safe application for controlling children's activity on the Internet. With its help, parents will always know what their child is doing and where they are if they are not at home. You can download the parent app and Airdroid Kids in the official Android store. It is important to know that the AirDroid Parental Control application is paid, however, you can use a three-day trial to understand its functions and decide how well it meets all the user's requirements. If you need a proven and reliable parental control program, it's hard to recommend anything better than AirDroid Parental Control.
Δ
Δ