Best Leather Jackets 2022: 18 Leather Jackets to Invest In Now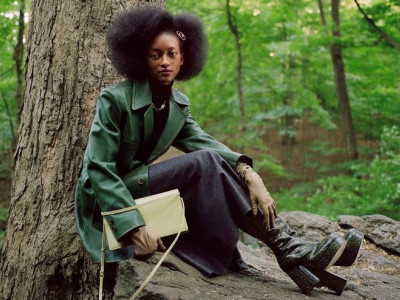 Most things, quite simply, are better in leather. The best leather jackets outpace lesser outerwear in versatility, relevance, and durability. Pair your new go-to with your favorite T-shirt and jeans for a classic look or try tailored pants for some polish. Anine Bing always has at least a few leather jacket options in her new launches. "A leather jacket is such a timeless wardrobe piece. You can throw it over a t-shirt, a sweater, a button-up, a dress…really anything," the designer tells BAZAAR.com. "It's classic yet modern. It's definitely a wardrobe essential that also has the rebellious factor, while also being feminine. I think our rock and roll edge definitely comes across in our leather jackets."
As much as they are timeless, there are certain leather jacket styles that take the lead each season. "'90s minimalism is definitely having a moment this fall," according to Bing. "You'll see a lot of statement layers that are feminine and modern. Structured fits with long hemlines and silhouettes are something weaved throughout our Fall collection, especially in our leather jacket styles."
Shop 6 standout leather jacket trends inspired by well-dressed ladies on the street from Bella Hadid to Rosie Huntington-Whiteley—in trench coats, blazers, leather bombers, and rocker motos. Whether you're into vegan or the real deal, this cool-girl item is worth the investment.