Best New Books of 2022: The 35 Buzziest Books of 2022 So Far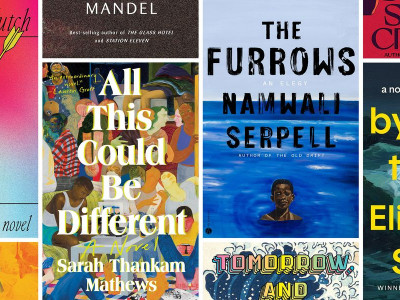 More than halfway through 2022, we can say authors have been very generous to their readers this year. Some of the best new books of 2022 provided an escape route from reality when the real world was too noisy or too much. Then, there were the stories that deepened our appreciation of everyday life and all its complications by the last page.
2022's best novels, biographies, and memoirs weren't limited to a single genre or literary clique. When we wanted to get swept away, swoony-worthy and romantic books were in ample supply. The best beach reads brought some jet-setting vibes (whether we could actually take time off or not). Fans of Hanya Yanagihara, Jennifer Egan, and Elif Batuman were all treated to new releases; literary debuts by Sarah Thakam Mathews and Xochitl Gonzalez captured our imaginations and made us eager for the stories they'll tell next.
There's still time left to update your reading list for the remainder of the year. In no particular order, we've gathered the 35 best new books of 2022 ahead—some already released, others coming soon. Find a comfortable chair and crack one open.