Ukriainain government passes additional anti-corruption legislation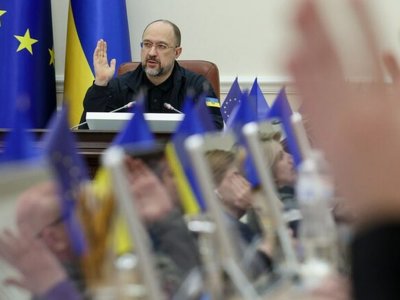 In addition, the government has approved a draft law that brings Ukrainian legislation to the standards of the Financial Action Task Force (FATF) — the international anti-money laundering group. According to Shmyhal, the Ukrainian side is conducting a dialogue with the FATF regarding including Russia in the group's blacklist for financing terrorism.
According to the mentioned draft law, it is forbidden to provide funds, assets, and economic resources to those who are included in the list of persons connected with carrying out terrorist activities and persons who are under international sanctions.
The Cabinet of Ministers also approves the methodology for determining the ultimate beneficial owner of the enterprise.
Shmyhal noted that this decision aims to continue implementing FATF standards, fulfilling the conditions for receiving macro-financial assistance from the EU and obligations on the way to membership in the European Union.
As Rubryka reported, on March 4, the government approved the State Anti-Corruption Program, a key tool for implementing Ukraine's Anti-Corruption Strategy 2021-2025.
We will remind you that President Volodymyr Zelensky said that during the war, he plans to equate corruption with treason.
It was also reported that the President of Lithuania, Gitanas Nauseda, emphasized on the air of the LRT television and radio company that corruption in Ukraine significantly influences Western countries when making decisions on the supply of weapons to Kyiv.