Czech Republic, Denmark and the Netherlands strike a deal on military aid to Ukraine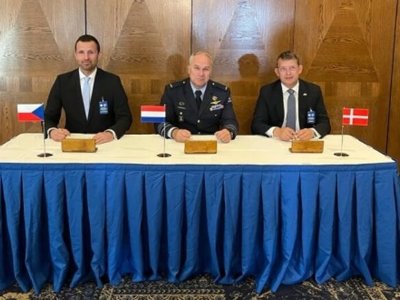 According to the Ministry of Defense of the Czech Republic, Kyiv will receive modern Czech weapons and modernized equipment already in service with the armed forces.
The first project will be the transfer of 15 modernized T-72EA tanks. Delivery will take place in the coming months.
Earlier, the Czech Republic delivered 45 modernized T-72 tanks to Ukraine as part of a joint project with the US and the Netherlands.
The Czech Republic noted that negotiations regarding equipment supply will take place depending on the needs of the Ukrainian side.
As reported, on September 19, the 15th meeting of about 50 states that provide military support to Ukraine took place at the US Air Force Base Ramstein in western Germany. As during the previous meetings, the participants announced their intentions to continue assisting Ukraine. For the first time, Rustem Umerov was present at the event as the new head of the Ministry of Defense of Ukraine.