Ukraine should help every child left without parental care find his home – Zelenskyy on Adoption Day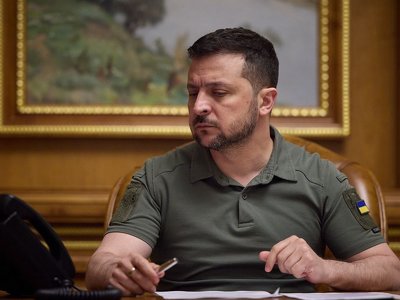 President of Ukraine Volodymyr Zelenskyy notes the importance of adopting all Ukrainian children left without parental care.
"As a state, we must reach a point when all children in our country, all those who have been left without parental care, have their own family - their own home, their own family. Ukraine certainly must not be associated with orphanages. I thank everyone who works for this!" Zelenskyy said in his address on the occasion of the Adoption Day, published on the Telegram on Sunday.
"This is probably one of the most honorable missions in life - to help a child avoid an orphan's fate. I thank everyone who helps children in this way, everyone who spreads the warmth of their families so that there are fewer lonely destinies in this world!" the head of state said.
As reported, in 2008, the third President of Ukraine Viktor Yuschenko by his decree established the Adoption Day on September 30, when, according to the Julian calendar, the church holiday of Faith, Hope, Love and their mother Sofia is celebrated. The purpose of the holiday is to support the development of adoption and family forms of upbringing of orphans and children deprived of parental care, while the provision and maintenance of these children is entrusted to the state.
In 2023, in connection with the decision of the Orthodox Church of Ukraine and the Ukrainian Greek Catholic Church to switch to the New Julian church calendar, President of Ukraine Volodymyr Zelenskyy signed a decree on changing the dates when a number of public holidays are celebrated, timed to the church, including Adoption Day. According to the decree, it will now be celebrated annually on September 17.