New Trend: Expert Spoke about Periodicity of Russian Missile Strikes against Ukraine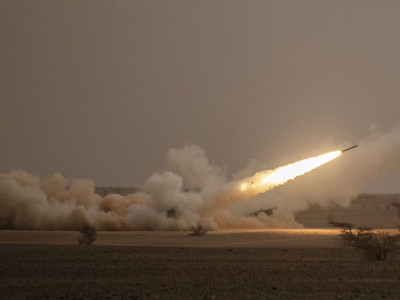 The expert also explained why the invaders chose November 23rd for their massive strike.
After one of the most massive missile strikes on November 23rd, Russia may attack Ukraine again in two weeks, Oleksandr Kovalenko, a military and political observer at the Information Resistance Group, believes.
According to him, yesterday, November 23rd, despite one of the worst strikes against Ukrainian energy system during the whole time of the war, most regions were successfully re-connected to the grid before 11 p.m. According to him, in the next two days, the citizens may face controlled stabilization blackouts, but in general the power system will be brought into balance.
"Two weeks. That's how long the Russian invaders need to accumulate enough missiles to break through air defense system and inflict meaningful harmful damage. Two weeks is that average respite period that we should get used to," the expert wrote.
According to him, during Russia spent the last two weeks for withdrawing missiles from storage, as well as for maintenance, logistics and production. This is another clear indication of growing issues with limited missile stock faced by the Russian Federation.
"It is curious to note that the yesterday strike followed in less than two weeks after the previous massive attack against Ukraine, but this time they used less missiles than on October 10th. Obviously, the Russians were in a hurry to attend a meeting in the European Parliament," the expert pointed out.
"What a degraded being the one should be to launch a strike against civilian infrastructure on the day, when a resolution on recognition of your country as a state sponsor of terrorism is heard", the military and political observer noted.
According to him, even with this strike the invaders have still failed to achieve their purpose, and the AFU will continue to liberate the Russia-controlled territories of Ukraine, while Russia will continue falling into the abyss.
Read also: