State Border Control Service Spoke About How Belarusians "Hunted" Ukrainian Drones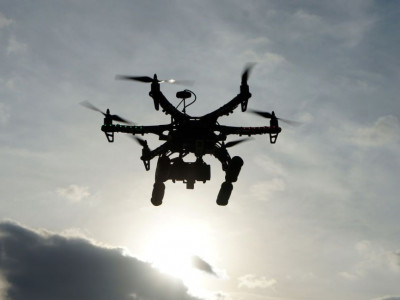 The defense forces continue to build fortifications on the border with Belarus.
Belarusian border guards periodically try to jam drones used by Ukrainian border guards to monitor the situation around the border and border area, as the Spokesman of the State Border Control Service Andrii Demchenko reported during the national telethon.
According to him, Belarusians have tried several times to intercept Ukrainian drones, but to no avail.
"Belarus is actively using electronic warfare to make it difficult for us to monitor the border line. Many times they tried to intercept the control of the drones and pull them into their territory. Our operators managed to avoid this," Demchenko said.