"The News Are Extremely Disturbing": the IAEA Reported Over Ten Powerful Explosions at ZNPP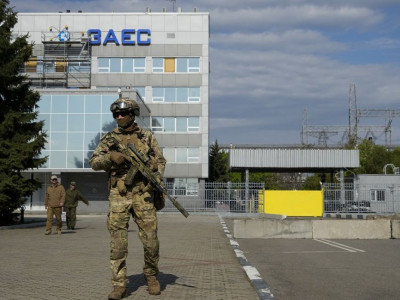 The Director General renewed his urgent appeal to implement a nuclear safety and security zone around the ZNPP as soon as possible.
According to the IAEA report released on November 20th, the equipment was damaged as a result of powerful explosions at Zaporizhzhia NPP seized by Russian troops.
Over ten explosions were confirmed.
"The IAEA team could also see some of the explosions from their windows. Citing information provided by plant management, the IAEA team said there had been damage to some buildings, systems and equipment at the ZNPP site, but none of them so far critical for nuclear safety and security. There were no reports of casualties", the report reads.
The IAEA experts are in close contact with site management and will continue to assess and report on the situation.