Russia has lost the war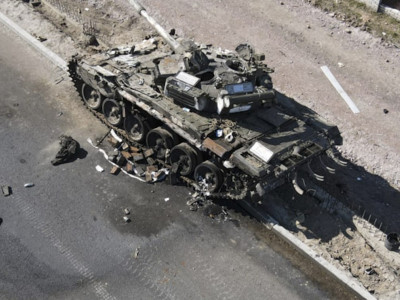 Subtle, telltale signs emerge that Vladimir Putin may have won a few military battles in Ukraine, but he's lost the war to resurrect the USSR.
On August 22, a car bomb in Moscow blew up a radical Putin supporter. On August 27, Russian media reported that the car of the Deputy Chief of the General Staff of the Russian Armed Forces was set on fire in Moscow, and unverified rumors spread that there was a recent coup attempt.
One Putin supporter was publicly upset that retaliation against Ukraine for the car bombing only killed 22 and tweeted: "Is that it? Is this promised revenge? Have we become so enfeebled, so helpless?"
As internal dissension bubbles up, Moscow is being cut adrift geopolitically as the global narrative shifts in Ukraine's favor, mostly because the war is genocide and because the Russian occupation of a gigantic Ukrainian nuclear plant has alarmed everyone on the planet.
Last week, China spoke against this nuclear brinkmanship, and India voted against Russia at the United Nations' Security Council for the first time after abstaining for months and refusing to condemn the invasion.
Currently, the conflict resembles a World War I stalemate. Russia has 20 per cent of Ukraine, and continues to pummel the place, but Ukraine is clawing back territory and is weeks away from closing its skies to Russian missiles, artillery, and bombs, thanks to technology obtained from NATO members. Kyiv continues to receive a flood of advanced weaponry that is being put to good use while Russia's store of missiles and armaments has depleted and not being replaced.
Politically inside Russia, the sand shifts beneath Putin's feet because Russian casualties are horrendous. Thousands of Russian tourists fled Ukrainian missiles in Crimea this month. Travel bans are imminent and word spreads from upset families whose sons have died in action or simply gone missing.