Ukraine's military operation on Snake Island underway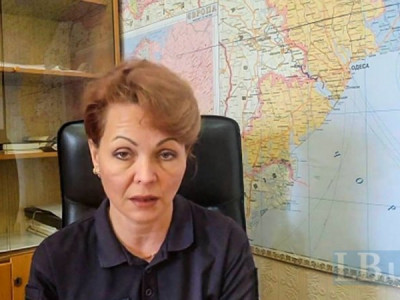 The Ukrainian Defence Forces' operation on Snake (Zmiyinyy) Island continues. A strike by the Ukrainian forces badly damaged russia's Pantsir anti-aircraft system, radar station and equipment on the island. The enemy also sustained personnel losses, Natalya Humenyuk, head of the joint press centre of the Defence Forces in southern Ukraine has said at a briefing, as quoted by an LB.ua correspondent.
"A military operation is currently underway. As part of it, a concentrated strike on Snake Island was carried out by different forces, using various weapons. We all saw that the russians were setting up a certain garrison there, trying to deploy air defence and multiple rocket launchers in order to further their actions. But all this was analysed. And the strike was carried out by our forces," she said.
She noted that there had been no official confirmation yet regarding the strike on the so-called "Boyko towers", drilling rigs which were stolen from Ukraine by russia.
"As of now, there has been no official report from our Armed Forces. Therefore, we will not comment on media reports. Only when our official information is available," Humenyuk added.
Snake Island in the Black Sea has been occupied by russia for more than two months since the the first days of the full-scale war.
The occupiers have installed new air defence systems on the island. According to satellite imagery, the new enemy systems appeared on Snake Island on 9 June.