"Hospital burned down to the ground; my mother was there. Then, I was deported to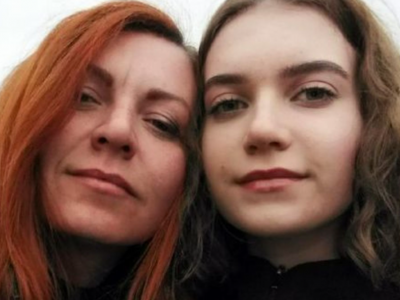 More than 30,000 Mariupol residents have already been deported to the territory of the Russian Federation since the start of the full-scale invasion of Ukraine. Russian occupiers first take people to filtration camps and then to Russian cities.
That scenario could have happened to 19-year-old Nadiia Savenko. Nadiia's father was killed in the shellings near his own apartment, her mother died from injuries, and the girl herself was deported to the "DPR" from the hospital's bomb shelter.
"There was no panic. It seemed like everything we were doing was in vain"
My parents and I couldn't even imagine war would break out. We didn't watch the news, we were so far from politics. When someone tried to talk with me about war, I said I didn't want to hear it. I didn't believe it could start.
My parents and I didn't believe it even when we heard the first explosions on February 24. I was home that day. My mother went to work at the factory but returned a few hours later. All the women were excused from work to withdraw cash and buy groceries.