How to watch Champions League in USA for 2023/24 season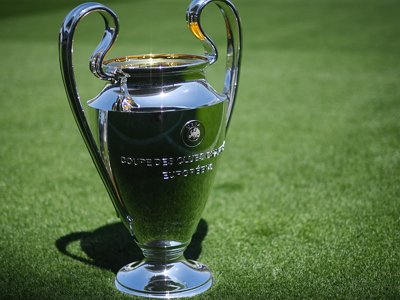 Manchester City look to defend their European crown as the 2023/24 UEFA Champions League gets set to begin group-stage play.
The world's most-watched club soccer competition brings unrivalled attention, discussion and prestige for clubs that advance through the tournament.
This competition will be the final edition of the current format, as next year UEFA will introduce the "Swiss model". Thus, this will be the final 32-team group stage unless the European confederation revives it down the road.
City look to become the first team not named Real Madrid to defend Europe's premier title since AC Milan in 1990, indicating just how difficult sustained success in this competition is even for global club superpowers.
MORE: All-time Champions League winners in history of the competition
The exclusive broadcasters for Champions League soccer in the United States are CBS (English) and Univision (Spanish).
English: CBS streams every match on Paramount+, with select matches televised on CBS or CBS Sports Network. All matches selected to be televised are also available to watch on Fubo.
Spanish: Univision places select matches across its TV networks (Univision, TUDN, and UniMas) and also makes all matches from the group stage on available via its ViX streaming platform. Televised matches can also be streamed on Fubo.
The 2023/24 Champions League is the final one to feature a 32-team group stage all the way through December. Next year's competition will be altered significantly to sport a brand new format.
The preliminary rounds began back in mid-June, leading up to the group stage which raises the curtain on the main phase of the competition, running from mid-September to next summer.
The draw for the 2023/24/23 Champions League group stage draw took place on August 31 in Monaco. All six rounds of matches will wrap up prior to the turn of the calendar year.
Once the group stage is concluded, the early portion of the knockout stage will be set with the draw on December 18, and the round of 16 will begin in mid-February of 2024.
Finally, the quarterfinal draw on March 15 will lock in the bracket for the remainder of the competition, with the knockout stage progressing through to the final on June 1 at Wembley Stadium in London.