Breaking down the latest surrounding Vince McMahon's role in WWE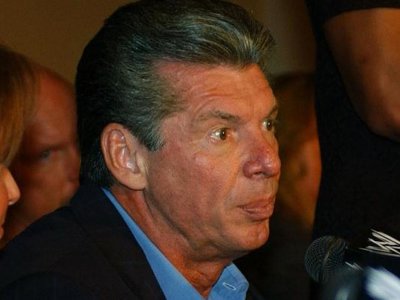 It has been a roller coaster year for WWE when it comes to Vince McMahon, the man who helped put the company on the map.
After agreeing to pay "more than $12 million over the past 16 years to suppress allegations of sexual misconduct and infidelity," there were thoughts McMahon's role within WWE would be limited.
A few months back in the business, all of that changed.
Heading into Wrestlemania, here is everything you need to know about the latest between McMahon and WWE.
According to a new SEC filing, McMahon entered an employment agreement with WWE, serving as Executive Chairman of the Board for two years.
The deal is retroactive to January 9, 2023, when he reinserted himself on the Board of Directors. Along with a base salary of $1.2 million, McMahon could receive a $2.4 million lump sum payout. Per The Wrestling Observer, if WWE releases him from his position without cause or if he has "good reason" to remove himself, he can receive severance.
MORE: Will WWE be sold following Vince McMahon's return?
In a unique part of the deal, McMahon owns the rights to his legal name and stage name of Mr. McMahon, including his image and voice likeness. That gives him the right to have a say in any biography, life story, and all other rights of publicity and persona relating to himself or the McMahon WWE character. Bill Simmons' Netflix documentary about McMahon remains in production.
The Wall Street Journal reported that McMahon allegedly paid hush money to a former WWE paralegal over an affair. Later reporting said McMahon agreed to pay "more than $12 million over the past 16 years to suppress allegations of sexual misconduct and infidelity."
WWE's Board of Directors, which included Stephanie McMahon, her husband, Paul "HHH" Levesque, and Nick Khan at the time, hired the New York law firm Simpson Thacher & Bartlett LLP to investigate the allegations.
McMahon stepped down as CEO of the company but continued to hold creative control of WWE. Brandon Thurston of Wrestlenomics later reported that McMahon would no longer have creative control after he told everyone he retired from the company. Stephanie and chief revenue officer Nick Khan acted as co-CEOs after.
MORE: Will you be able to legally bet on WWE?
In January, Stephanie announced her resignation from the company, just as Vince unanimously was voted back in as executive chair on the Board of Directors. The news of his comeback coincided with WWE looking at options of a potential sale of the company, as well as their next TV rights deal. McMahon indicated any potential sale or rights deal couldn't get conducted without his involvement.
He recently paid $17.4 million to the company to cover costs related to the investigation.
Regarding what role McMahon plays now in WWE, Khan told Stephen A. Smith that he is officially in charge.
"Just one note on that, I don't run the WWE," Khan stated via Cageside Seats. "There's only one person who actually runs the WWE, Vince McMahon. A lot of folks help me to help run the WWE."
Triple H has acted as the Chief Content Creator and head of creative. There have been rumblings about McMahon's involvement in creative again, given changes in WWE programming over the last few weeks. Those rumors have attempted to be dispelled by higher-ups in WWE.
Former wrestler and WWE executive Bruce Prichard told The Press Box that McMahon is not involved in any of the creative workings of WWE.
MORE: All you need to know about WWE WrestleMania 39
"He hasn't yet," Pritchard stated via Fightful. "He made it to one TV and really had nothing to say other than, 'great show, thank you guys.' In that regard, he is busy working on the business end of things and has given us free rein on the creative end of things to handle it. I think we've done a pretty good job so far.
All that will be tested at WrestleMania 39, as McMahon will be at the event, per a report by PW Insider. It is unknown what role he will play or if he will appear on TV in front of a worldwide audience.