Suns' Chris Paul squashes any talk of retirement following Game 7 loss to Mavericks: 'We'll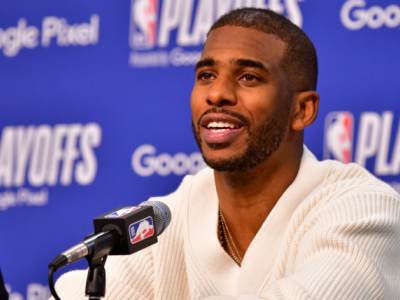 The Phoenix Suns fell short in their quest to return to the NBA Finals, losing Game 7 of the Western Conference semifinals to the Dallas Mavericks 123-90.
"Just a tough game," Chris Paul said of their Game 7 loss to Dallas. "All season long, we tried to lean on our defense and tonight our defense wasn't there, our offense wasn't there either...You play all season to be in this situation and it didn't work out for us."
The 33-point loss was a tough one for Paul, who managed just 10 points and four assists on 4-of-8 shooting and in the aftermath of their exit, he was quick to squash any talk of retirement, committing to returning for his 18th season.