The True Story of Princess Diana's Iconic Revenge Dress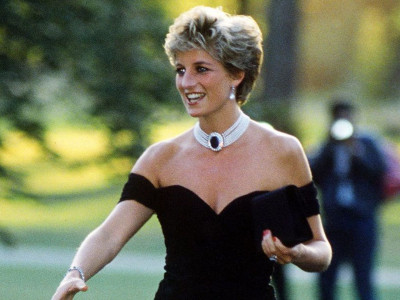 Every editorial product is independently selected, though we may be compensated or receive an affiliate commission if you buy something through our links. Ratings and prices are accurate and items are in stock as of time of publication.
Her dress wasn't the only thing that made jaws drop that night!
In June 1994, Princess Diana wore a dress not-so-fit for a princess. Soon called Princess Diana's "revenge dress," it was an off-the-shoulder, form-fitting, black silk dress. Despite this, Diana still embodied an elegant radiance—even if the slinky number broke royal protocol.