British Line of Succession 2022 - Royals in Line for the Throne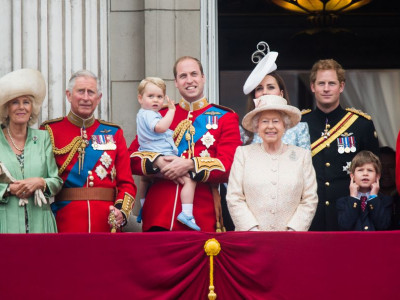 The British line of succession delineates who will inherit the throne and become the king or queen of Great Britain. Queen Elizabeth II, who died on September 8, 2022, reigned over England for a record-breaking 70 years. Her husband, Prince Philip, who died in 2021 at 99, was steadily by her side through the years, but he was not in line to succeed her. Instead, after the queen, her firstborn, Charles, Prince of Wales, will rule, followed by his firstborn, Prince William, Duke of Cambridge, and then his firstborn, Prince George.
Still, where do other known royals like Princess Charlotte, Princess Beatrice, and baby Lilibet fall in the line for the crown? Whether you're watching the new season of The Crown or brushing up on your royal knowledge, scroll through to see how close your favorite royals are to becoming the heir to the throne.