Beyoncé and Madonna 'Break My Soul' Remix Lyrics Meaning Explained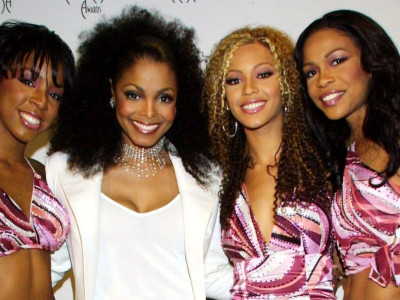 Beyoncé's latest "Break My Soul" remix is an ode to some of the most iconic women in music.
The new track, dubbed "The Queens Remix" sees Bey rework "Break My Soul" with new lyrics and while sampling one of Madonna's most popular songs, "Vogue". During the song, Bey shouts out some of her favorite female artists of past and present in the same cadence that Madonna shouted out her favorite celebrities and fashion designers in the 1990 hit.
"Rosetta Tharpe, Santigold, Bessie Smith, Nina Simone, Betty Davis, Solange KnowlesBadu, Lizzo, Kelly Rowl'," chimes Bey on the song. "Lauryn Hill, Roberta Flack, Toni, Janet, Tierra Whack, Missy, Diana, Grace Jones, Aretha, Anita, Grace Jones, Helen Folasade Adu, Jilly from Philly, I love you, boo."
The superstar also shows love to her protégés Chloe x Halle and the late R&B star Aaliyah, as well as Rihanna and Nicki Minaj. She also takes time to highlight notable ballroom houses including the Houses of Balenciaga, Balmain, Telfar and Mugler.
See the full lyrics for the new remix, below.