Kim Kardashian In Minion Makeup... Do I Even Need to Finish This Headline?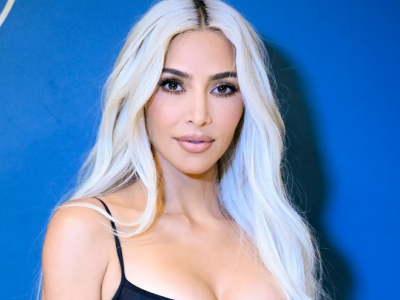 North West has ditched the Parisian scene to give Kim Kardashian a wholesome mommy-Minion makeover.
Kim Kardashian and North West are back to their regular programming after a whirlwind trip abroad. That means their TikTok page @kimandnorth is back in action, too. On August 1, West gave her mom the ultimate cartoon transformation — a Minion makeover. Yes, you heard that right. We're talking full-fledged black spectacles, blue lips, and a face beat from top to bottom in Minion yellow.