Putin Wants to Freeze the War: Fesenko Tells Why the West is Imposing Negotiations on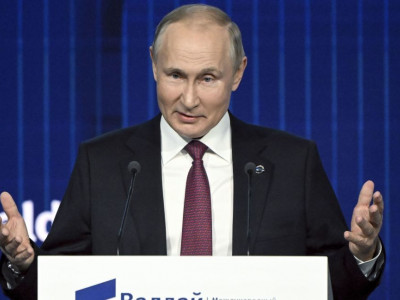 Some Western politicians are trying to probe the situation and find out if Putin is ready for real peace, and on what terms.
Russian President Vladimir Putin is not going to end the war, but he wants to freeze hostilities and keep most of the temporarily seized territories under his control, political analyst Volodymyr Fesenko said in his interview for TV channel "FreeDom".
The expert noted that some politicians in the West fail to understands this fact and advocate the start of negotiations between Ukraine and Russia.
Some Western politician try to convince our leaders that this might be a favorable moment to start negotiations in order to force Putin to make concessions. If earlier Putin was giving ultimatums and trying to lay down conditions for peace, now it's rather the opposite, so some western politicians, in particular American politicians, think that now is the right moment. In my opinion, this is an illusion," Fesenko said.