Putin Refuses To Publicly Negotiate With Zelenskyy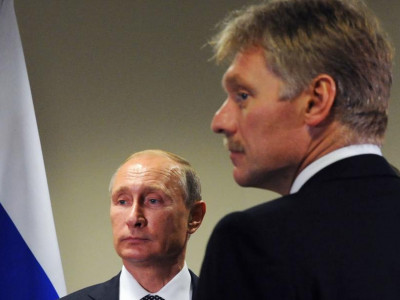 Missile attacks on Ukraine are launched due to the unwillingness of the Ukrainian authorities to negotiate with Russia. At the same time, there are no public negotiations of this degree. The press secretary of the President of Russia Dmitry Peskov stated this, reports Russian Interfax on Thursday, November 17.
Peskov said that Russia is launching missile attacks on Ukraine's infrastructure facilities, which, according to him, directly or indirectly concern its military potential, and the lack of light and heat in the homes of Ukrainians is allegedly a result of the reluctance of the Ukrainian leadership to negotiate.
"We are talking about those infrastructure objects that directly or indirectly relate to the military potential of Ukraine and the Ukrainian regime. The unwillingness of the Ukrainian side to solve the problem, to enter into negotiations, moreover, the actions of the Ukrainian side to abandon the agreed understanding of the text, and so on, these are all the consequences, and we must also talk about this," Peskov quotes the publication.