Ukraine Takes on Urgency at UNGA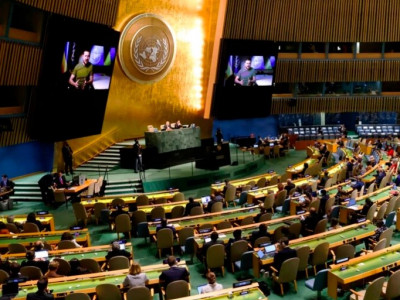 Russia's war in Ukraine took on new urgency Wednesday at the gathering of the U.N. General Assembly, following a major escalation from President Vladimir Putin.
"If the territorial integrity of our country is threatened, we will without doubt use all available means to protect Russia and our people – this is not a bluff," Putin said in a televised address to the nation early Wednesday.
In New York, President Joe Biden said such "overt nuclear threats" show a "reckless disregard" for Moscow's responsibilities under nonproliferation rules.