Russia Must Be Punished for Invasion, Ukraine's Zelenskyy Tells UN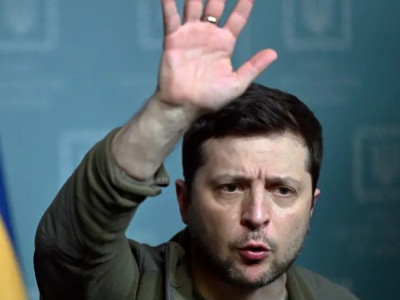 Ukraine's president demanded Wednesday that Russia be punished for its illegal war against his people, telling world leaders that Moscow will be forced to end the war it started.
"A crime has been committed against Ukraine, and we demand just punishment," Volodymyr Zelenskyy said in a prerecorded video address. Member states had voted to allow him to send his speech to the U.N. General Assembly because he could not travel there in person.
He said Moscow must pay for its February 24 invasion and the subsequent bombings and reported atrocities it has carried out against his people, of whom thousands have been killed and millions displaced.
"A special tribunal should be created to punish Russia for the crime of aggression against our state," he said.