Zelensky: we get 200 soldiers for one fan of Russia - Medvedchuk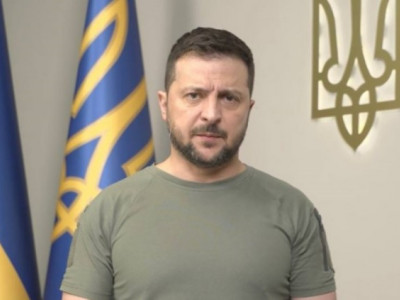 President of Ukraine Volodymyr Zelensky said in a nightly video address that 200 Ukrainian soldiers were exchanged for one "fan of Russia," referring to former head of the Opposition Platform - For Life party Viktor Medvedchuk.
"This operation [for exchange] was prepared for quite a long time. And there are several components in the exchange. The first component: we exchanged one fan of Russia for 200 warriors," Zelensky said in the video address.
Speaking about the details of the exchange, the head of state noted that at first Russia offered to return 50 Ukrainians in exchange for one of those who were in the SBU pretrial detention center.
"We talked. We insisted. The number of 50 increased to 200. They are already in Ukraine. I think this is a good result. Although even more than 200. Because among the released Ukrainian women there are those who are preparing to become mothers. And I am especially happy that it has now become possible to return them to Ukraine. It is not a pity to give Medvedchuk in exchange for real warriors," the president said.