We have 215 pieces of good news - we bring our people home - President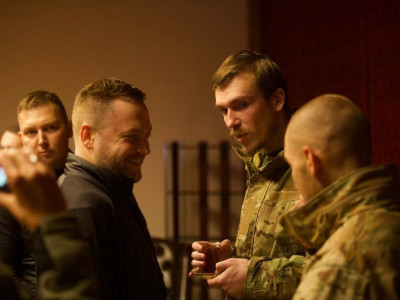 We are bringing our people home. Exchange has just finished. Today we have 215 pieces of good news. 215!
This is clearly a victory for our state, for our entire society. And most importantly, for 215 families who will be able to see their loved ones in safety.
Hero of Ukraine Yevheniy Bova. Hero of Ukraine Lev Pashko. Hero of Ukraine Denys Prokopenko.
And a total of 108 warriors of "Azov", a total of 188 heroes of "Azovstal" and Mariupol. Eight people were wounded during the Russian terrorist attack in Olenivka. A total of 215 heroes!