Another blackmail: Putin wants to transfer Russian fertilizers to third countries unless the EU lifts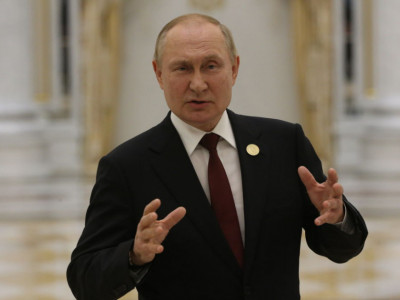 President of the country-aggressor Vladimir Putin promotes the idea of free transfer of more than 300 thousand tons of fertilizers, stuck in European ports, to developing countries if Europe does not agree to ease sanctions on Russian exports.
According to Reuters, Russian president announced this during the Shanghai Cooperation Organization summit in Uzbekistan.
Allegedly because Europe has only "partially" lifted sanctions, it is thus blocking the Kremlin's ability to sell and ship its fertilizers. During the summit, Putin asked UN Under-Secretary-General for Political and Peacebuilding Affairs Rosemary DiCarlo to influence the European Commission to lift restrictions on Russia over fertilizers.
The biggest fertilizer producers are EuroChem and Uralchem, which includes Uralkali and Togliattiazot. All these companies are owned by Putin's longtime associates and friends Andrei Melnichenko and Dmitry Mazepin, who advocate war in Ukraine and support Putin.