Zelenskyy: "The pace of providing aid to Ukraine by partners should correspond to the pace of our movement"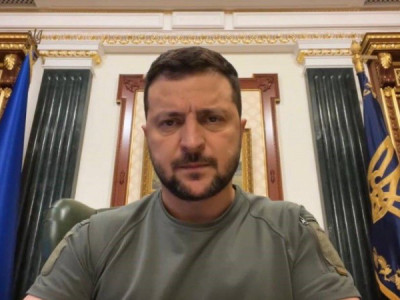 Today, President Volodymyr Zelenskyy held another meeting of the Staff of the Supreme Commander-in-Chief, he said.
"We meet every time we have significant news from the frontline. Kharkiv Region – we are stabilizing the situation, holding our positions. Firmly. So firmly that the occupiers are panicking tangibly. Well, we warned that the Russian soldiers in Ukraine have only two options: flee our land or surrender. The collaborators have similar options - either they will try to escape, and it remains to be seen whether Russia will let them into its territory, even despite giving them its passports, or the collaborators will be convicted according to the current legislation of Ukraine," he said in his regular evening video address.
He thanked the National Police for quickly restoring law and order in the newly liberated territory, and the Security Service of Ukraine – for the fact that it is now working with remarkable effectiveness.
"I cannot reveal all the details, but thanks to the Security Service of Ukraine, we are now confident that the occupiers will not have any foothold on Ukrainian soil," Zelenskyy said.
The meeting discussed the situation at and protection of the state border, and the provision of Ukrainian troops on the eve of the winter.