Why Vladimir Putin's new Russian 'pivot to Asia' will fail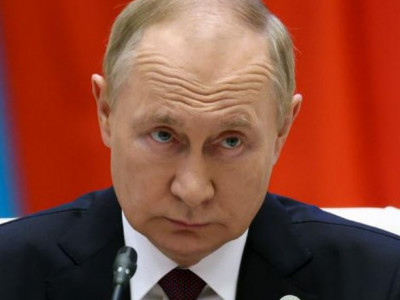 The Russian president's "pivot to Asia" looks shaky after India and China gave him a subtle cold shoulder at a recent conference. Southeast Asian countries are wary of a Western backlash if they cooperate with Moscow.
Speaking in early September at the Eastern Economic Forum, Russian President Vladimir Putin recommitted to decoupling his country's economy from EU states that have imposed hefty sanctions on Russia.
The same EU nations have been trying to disentangle their energy policies from Moscow since the invasion of Ukraine in February — and instead bolster ties with Asia.
"The role ... of the countries of the Asia-Pacific region has significantly increased," Putin said at the forum held in Russia's Pacific port city of Vladivostok, adding that Asia holds "colossal new opportunities for our people."
Russia's newly updated naval doctrine, published on August 31, also aims to boost its military presence in the East.