In the Finnish city near the border with the Russian Federation, the…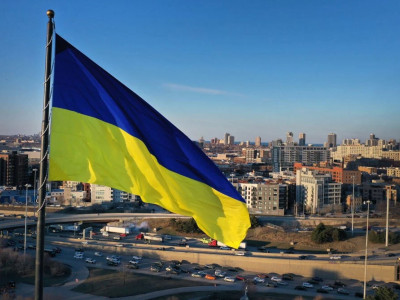 In the Finnish city of Lappeenranta, located near the Finnish-Russian border, every evening until the end of August, the national anthem of Ukraine will be played as a sign of support for Ukrainians during the war. This is reported by the city administration. The national anthem of Ukraine will be played every day at 19:30, starting on August 5, before the traditional evening concert in the city. In addition, Ukrainian flags will fly in Lappeenranta: they will be raised on flagpoles in front of the city hall and in the port, as well as displayed digitally on the information screens of the city's tourist information center in the IsoKristiina shopping center.
The city administration also plans to light up the town hall in blue and yellow colors. The mayor of Lappeenranta, Kimmo Jarvan, said that this is how the city wants to clearly demonstrate its support for Ukraine. blockquote 'In this way, we demonstrate our support and sympathy for Ukraine and Ukrainians. I believe that singing the national anthem also creates a sense of unity that touches and unites Ukrainians living here, as well as other residents of Lappeenranta,' said the mayor. /blockquote According to the city authorities, Lappeenranta has already supported Ukraine with humanitarian aid in the amount of 40,000 euros and acted as a partner in a support concert. In addition, citizens of Ukraine can ride Lappeenranta public transport for free by showing a valid passport or other identification document.
Please donate for our edition and Ukrainian people. How to Donate?