Hungary: If Ukraine Still Wants to Join NATO, We Will Not Veto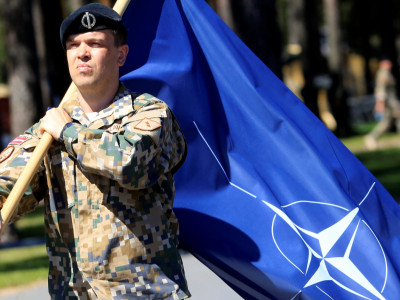 Hungarian Ambassador to Ukraine, István Íjgyártó, has stated that his country "has never been against" Ukraine's accession to NATO, and "will not oppose it" if Kyiv still wants to join the Alliance.
According to EuroPravda, the ambassador said this in an interview with Espreso TV.
Answering the question of Hungary's position on Ukraine's possible accession to NATO, Íjgyártó said: "We have never blocked Ukraine's aspirations to join NATO."
"We blocked two things - the language and the education issues. They were resolved at the political level in some NATO institutions. In particular, by foreign and defense ministers. It was a signal, not a very good one. However, we had no choice but to tell Ukraine that NATO is not just a military organization. It deals with other issues, including human rights and the rights of national minorities. Respect for such rights is at the heart of the Alliance's philosophy," said the Hungarian diplomat.
He has assured that Hungary would not block Ukraine's membership.
"If we talk about Ukraine's desire to join NATO, we have never opposed it. Therefore, if Ukraine still wants to join the Alliance, we will not oppose it," Íjgyártó said.