Russia not reacting to Ukraine's proposal to withdraw troops from areas seized after Feb 24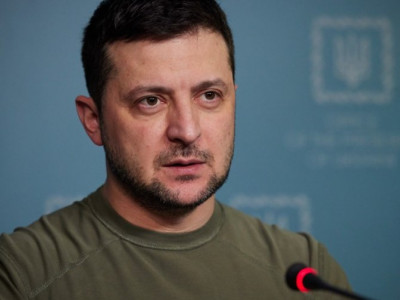 As part of talks, Russia does not react to Ukraine's proposal to withdraw troops from the areas seized after February 24, 2022.
The relevant statement was made by Ukrainian President Volodymyr Zelensky in an interview with Porta a Porta on Italy's Rai 1 TV Channel, an Ukrinform correspondent reports.
"There are no compromises on our independence but, nevertheless, we are ready to say as part of our talks: at least you need to leave the areas occupied after February 24. Yes, unfortunately, you will stay within some temporarily occupied areas, but it will be the first clear step to start talking about something. Let's do it. We do not hear the response to this," Zelensky told.
Answering the question about what victory Ukraine would like to get, President Zelensky noted that Ukraine was seeking for ordinary things, such as respect for its sovereignty, territorial integrity, independence, traditions, language and nation.