Kondratiuk: With such loyal friends and allies as Estonia, Ukraine will definitely win and restore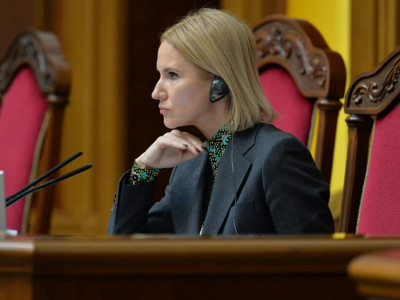 During her working visit to the Republic of Estonia, Deputy Speaker of the Verkhovna Rada of Ukraine Olena Kondratiuk met with Speaker of the Riigikogu Yuri Ratas.
First of all, the Vice Speaker of the Parliament of Ukraine thanked Yuri Ratas for his personal contribution to initiating the solidarity visits of the leadership of the Baltic parliaments to Ukraine in the first month of the large-scale Russian invasion.
"On behalf of the Verkhovna Rada of Ukraine, I thanked the Estonian Parliament for all decisions taken in support of Ukraine, including the recognition of the genocide of the Ukrainian people by Russia," Olena Kondratiuk reported. She also asked Mr. Speaker to advocate for Ukraine to be granted the status of a candidate for membership in the European Union as soon as possible in June this year. "It's not just about Ukraine defending the freedom and security of Europe, it's about justice for the Ukrainian people," she said.