Ukraine's MFA slams Russia as its ship moves stolen Ukrainian grain to Syria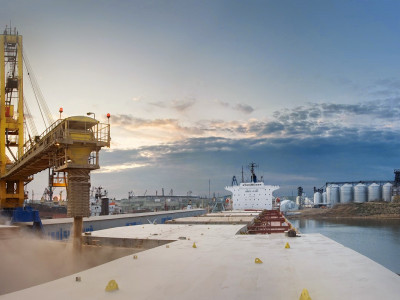 A Russian merchant ship loaded with grain stolen in the occupied territories of Ukraine has been spotted in the Syrian port of Latakia.
CNN has identified the vessel as the bulk carrier Matros Pozynich, referring to shipping sources, Ukrainian officials, and Maxar Technologies satellite images.
On April 27, the ship weighed anchor off the coast of Crimea. The next day, it was seen at the port of Sevastopol. From Sevastopol, the Matros Pozynich transited the Bosphorus strait and made its way to the Egyptian port of Alexandria. Egypt was warned that the grain was stolen, and the shipment was turned away. The Matros Pozynich steamed toward the Lebanese capital of Beirut with the same result. Maxar Technologies shows it traveled to the Syrian port of Latakia.