Who has managed both Bayern Munich and Borussia Dortmund?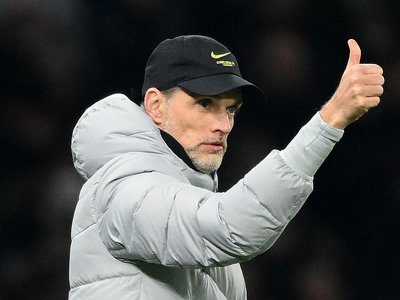 As far as modern football rivalries go, few compare to that between Bayern Munich vs Borussia Dortmund.
The two German giants have dominated the domestic Bundesliga for decades and often face off in the battle for silverware.
The few players who have represented both clubs have made enemies in the process, while even fewer managers have led both teams.
Thomas Tuchel has joined that exclusive group, however, after signing on to manage Bayern Munich in March 2023 — a few stops removed from his successful spell at the helm of Dortmund (2015-2017).
Bayern appointed the former Dortmund coach after sacking young coaching sensation Julian Nagelsmann, believing Tuchel is the person better equipped to lead them to domestic and European success this season.
MORE: Why is Bayern vs. Dortmund called Der Klassiker?
Tuchel became just the eighth manager to take charge of both Bayern Munich and Borussia Dortmund.
Udo Lattek was the first to do so in 1981, while Ottmar Hitzfeld was the last one to make such a switch in 1998.
Hitzfeld has arguably been the most successful of the coaches on the list, having won the UEFA Champions League title with both clubs.
Notably, five of the eight managers were in charge of Bayern Munich first before enjoying a stint with Dortmund.
Here's the list of managers who have been in charge of Bayern Munich and Borussia Dortmund:
8 - Thomas Tuchel will be the eighth manager to coach both BVB and Bayern in the Bundesliga (after Ottmar Hitzfeld, Pal Csernai, Otto Rehhagel, Branko Zebec, Reinhard Saftig, Erich Ribbeck and Udo Lattek). Route. pic.twitter.com/Y05f5BialN— OptaFranz (@OptaFranz)
Tuchel's path to Bayern Munich has been winding, and he did not arrive directly from Dortmund.
The German coach was with Munich's rivals between 2015 and 2017 during which time he won the DFB-Pokal cup in 2016/17.
After his time with Dortmund, Tuchel would go on to join PSG and Chelsea, where he won a handful of silverware with each. He took PSG to the 2020 Champions League final (losing against Bayern), and won the prestigious trophy a year later with Chelsea.
Tuchel departed Chelsea in September 2022 and had been out of a job before Bayern came calling in March 2023.
At his unveiling, Tuchel appeared to avoid discussing his Dortmund history and stressed his focus was on winning trophies in Munich.
"They [Bayern] are one of the best clubs in the world. Their DNA is about winning and also the way, but firstly about winning," Tuchel said.
"The responsibilities are clear and there is absolutely no misunderstanding. The squad assembled by Bayern is one of the most talented and best squads in Europe. You can challenge for every title with this squad.
"That puts me under pressure, but at Bayern it's about winning all the titles. We are here to win all the titles."
Both before and after his stint with Borussia Dortmund, Tuchel has often come up against BVB.
He faced Dortmund regularly as coach of German side FSV Mainz 05, and he came across them once again in European competition while with PSG in France.
What might prove concerning for Bayern Munich fans is his record against Dortmund, which isn't great: He's won just two of his 12 matches against them.
His last game against Dortmund was one of those victories, however, as PSG claimed a crucial 2-0 win in the Champions League Round of 16 that saw them advance to the following round in 2020.