Princess Diana's Death Was a Gut-Punch to Us All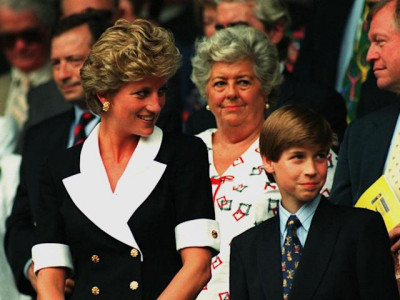 I remember Princess Diana's death vividly. My husband and I were at a tiny cottage on Lake Muskoka 25 years ago, when his phone rang with his sister calling to say the Princess of Wales had been in a car crash.
I was already in bed, but something about the tone of his voice made me climb out and head down the hall to the living room. He stopped the video he was watching on the little portable TV we had brought from the city. And there it was. Breaking news headlines. Regular programming interrupted. Diana had left the Ritz Hotel in Paris and been involved in a high speed car crash in the Alma tunnel, one I had driven through many times during Paris fashion week.
There was something ominous about the reporting from the get-go. A tension and weight to the delivery. We were both riveted. Then around 11 pm, reports that she was in grave condition. And soon after that, the gut-punch. Diana was dead.