Medvedev says 'Kyiv is a Russian city' and again threatens to take it over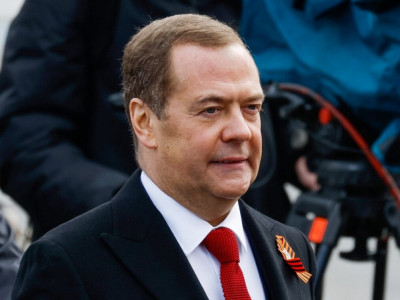 Every time the Russian army fails, Medvedev tries to "compensate" for military losses by threatening Kyiv.
Former Russian President and Deputy Chairman of the Russian Security Council Dmitriy Medvedev has said that the Ukrainian capital is a "Russian city" and threatened a new offensive against Kyiv.
Medvedev wrote this on his telegram channel:
"There are various cockroaches breeding in Kyiv's insectarium, constantly threatening to 'return Crimea'..
Therefore, I would like to remind them of immutable facts:
Kyiv is the capital of ancient Russia.
Kyiv is a major Little Russian city within the Russian Empire.
Kyiv is republican capital as a part of USSR.
And finally, Kyiv is simply a Russian city that has always thought and spoken Russian. So it is very clear what and how we should return"