Lukashenko Says He Won't Let Russia "Be Stabbed in the Back: He's Ready to Alert Military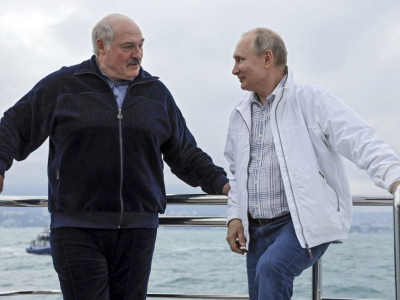 Aleksandr Lukashenko, the self-proclaimed president of Belarus, has declared that he won't let Russian to "be stabbed in the back" through the territory of his country.
He has called for the borders with Ukraine to be covered, and, if necessary, for military forces to be put on alert, pro-government Belarusian news agency Belta reports.
"Do not accuse us of intending to wage a war in Ukraine and the so on. We have to protect our fatherland. As for support for Russia, I once again reaffirm: there must be no attack from behind, to the side, from the side or from the flanks on Russian troops through Belarus. And there will be none", Lukashenko stressed.