Mother and Daughter Lost Their Legs: Heart-Breaking Story of Ukrainian Family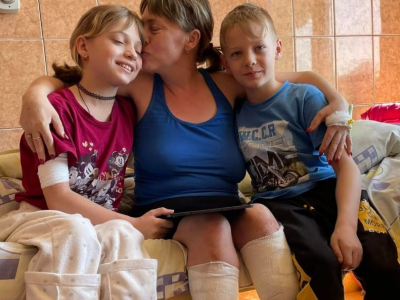 During infamous strike on civilian train station in Kramatorsk, a Russian missile had taken off both legs of 11-year-old Yana. Her mother, Nataliya, also lost a lower extremity in the attack, while her brother miraculously avoided the injuries.
Now, the family is safe. During the last few weeks, they have received treatment at a pediatric hospital in Lviv. Now, Yaroslav, 11 years old, who managed to miraculously avoid the injuries, is looking after his mom and twin sister crippled by the Russian missile. The Lviv First Medical Association has shared more details of this heart-breaking story.