А Story of Amstor Shopping Mall Employee Who Survived Russian Missile Strike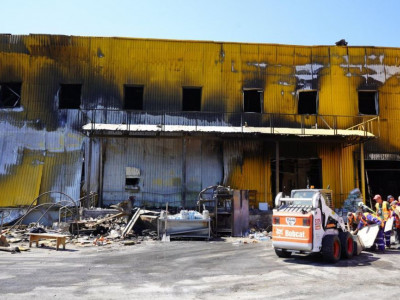 The rescuers continue the search and rescue mission at the wreckage of what once had been Amstor Shopping Mall in Kremenchuk, before the building with at least thousand civilians inside was bombed by the Russian troops. As of today, the local authorities confirmed at least 18 casualties, while dozens of survivors have received medical care for their injuries.
The survivors of Amstor Shopping Mall attack recall the moment of missile strike ruthlessly launched by Russia on June 27th during the air raid alarm.
A story shared by Natalia, a local resident working at the optometrist store located in the shopping mall was published on helpdeskmedia website.